Kennedy Assassinated! The World Mourns: A Reporter's Story
Reviews:

"A riveting you-are-there reenactment."
–Publisher's Weekly

"Brings a shocking episode in American history vividly alive."
–The New York Times Book Review

"Journalistic flair and raw, edge-of-the-seat urgency"
–Bulletin of the Center for Children's Books

Awards:
–Orbis Pictus Award for Outstanding Nonfiction for Children
–New York Times Book Review Notable Book of the Year
–A Publisher's Weekly Best Book of the Year
–Bulletin of the Center for Children's Books: Blue Ribbon Book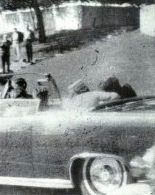 Excerpt:

It had been very hectic in the office for the previous two days. President John F. Kennedy was making a highly publicized trip to Texas, going to five cities and making a major speech in Dallas.

Everybody in the Dallas office had been busy on the story. Everybody, that is, except me. Since I was the most inexperienced reporter on the staff, I did not have a lot to do with covering Kennedy's trip. As a result, I had felt like a fifth wheel around the office since the President had arrived in Texas.

The only part I had played so far in covering the President's visit was to take some dictation over the telephone the previous day from Merriman Smith, who was U.P.I.'s chief White House reporter. But that was about to change in the next couple of minutes. In fact, my whole life was about to change.

So, there I was, standing alone by the news desk, while there was a lull in the office. President Kennedy has arrived at Love Field, the Dallas airport, on a five-minute flight from Fort Worth, and he was at that moment driving through downtown Dallas in a motorcade on his way to the Trade Mart, where he was to make his speech. Governor Connally was riding with him.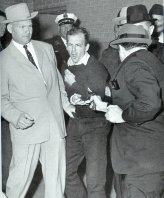 There had been a flurry of activity in the office with the President's takeoff from Fort Worth, where he had spent the previous night, and his arrival in Dallas. Although Dallas was considered hostile political territory to Kennedy, a large crowd turned out to greet him at Love Field. Jackie Kennedy was given a bouquet of roses and both the President and First Lady went over to shake hands with some of the people at the airport. Merriman Smith, who was known by everyone who knew him as Smitty, had even called in from the telephone in the press car to dictate a paragraph about how surprisingly large the crowds were.

But the office was quiet now, everyone relaxing for a few moments until the President arrived at the Trade Mart, and the frenzy of covering an American President would resume.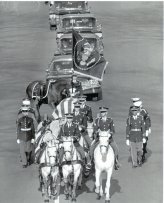 So I was alone as I stood by the news desk that day. I was wondering whether I should offer to get sandwiches for the rest of the office from the diner across the street.

Suddenly the telephone rang. I picked up the receiver and answered, "U.P.I."

I immediately recognized Smitty's voice from the day before. But this time Smitty was shouting.

"Bulletin precede!" Smitty yelled. "Three shots were fired at the motorcade."